The Strokes' Angles - ALBUM REVIEW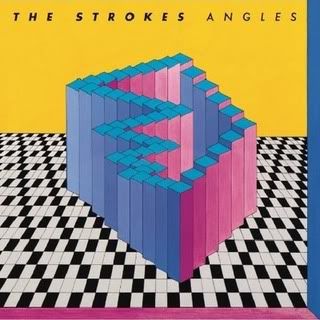 The Strokes have been around for more than a decade, but have recently become popular once again in their indie rock genre. This five piece band has actually been named one of the most prominent indie bands to emerge in the 21st century and they have been given many awards worldwide that back this statement up. Like most popular bands recently, The Strokes took a three-year break from releasing new music but have an upcoming album titled Angles that will be released tomorrow, March 22nd. This album has huge potential to be another break through for The Strokes, especially being an album that fans have been looking forward to since they began writing material for it in early 2009. The Strokes can be found on many upcoming North American tours such as Coachella, Sweetlife Festival, and Bonnaroo, along with the Japan festival Summer Sonic, so make sure to catch them at a festival near you! For tour dates click here and make sure to pick up Angles when it drops on iTunes tonight at midnight EST!
With a truly unique title that makes fans question the content that the track will possess, Machu Picchuserves as the introduction to an album with huge potential. Beginning with a retro introduction that sounds as if a spaceship is landing, The Strokes hit the ball out of the park in terms of taking their musical abilities and making them uniquely their own. With a sound that sounds like a mixture of what you would hear when listening to an indie band such as Sublime, combined with a pop band such as Breathe Electric, The Strokes created an introduction track that is very powerful. It kicks off the album very well, proving to fans that the three year wait was well worth it. Under Cover Of Darkness is the first released single on the album, revealing how powerful the album as a whole will be to fans across the world. This track is no exception, and is the perfect choice as a single to be the first glimpse at what the album will entail. The chorus of this track is one that is relatable and powerful. This is track in particular, along with the rest of the album, is released at the perfect time as the weather begins to warm up. The type of tracks that have already been featured are perfect for cruising the streets of downtown no matter where you life. Two Kinds Of Happiness drops in with a sound that is similar to many hits released in the mid 1980's. With funky but perfect fitting guitar riffs combined with the unique sound of Julian Casablancas' voice, Two Kinds of Happiness is a slower song on the album, but also remains one of the strongest as well. Taking breaks between vocal and instrumental pieces, The Strokes have everyone who gives this new album a listen absolutely hooked, only three tracks in. This is an aspect that takes true talent, and an aspect that The Strokes possess without a doubt.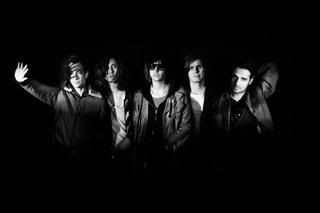 You're So Right kicks in with a more gothic feeling sound, especially when the vocals kick in. With a much more powerful and deep guitar note being hit in comparison to the high pitched and long holds that were common previously, You're So Right shows just how different the many styles The Strokes can produce are. Although this track is completely different from what is heard previously, it still holds as a unique and powerful track that I can find many fans looking to in a positive light. However, I can also see this as being a track that many fans do not agree with. No matter what point of view a listener holds, The Strokes still show that they are an indie band that can experiment with new sounds and come out with a great product. Taken For A Fool brings the album right back to where it should be, with retro notes that truly captivate the power and talent that each individual member possesses. The combination that is used when it comes to instruments and vocals is unique in this track, producing a much more powerful track than what was heard previously. This is personally my favorite track on the album. Games brings back the 1980's vibe, especially in the introductory instrumental section. When the gradual music leads to the techno version of Julian's voice, it is as if an explosion is pulsing through your veins. With a much more techno feeling to the song overall, The Strokes prove for a third time already on the record that they are a versatile band and can conquer any genre that they attempt.
Call Me Back begins with a light acoustic guitar section that is much different than what is common for The Strokes. However at this point, nothing can be expected from The Strokes due to the variety in genres that their album already holds. This track is more of a mixture between their indie genre and an acoustic rock sound, serving a perfect combination to add to this record as a whole. With occasional vocals that sound relatively ghostly, The Strokes present fans with a track that is their most unique and effective on Angles. Although this is one of the more different sounding tracks, it is also one of the best on the record because of the variety in sounds it has in its mere three minute running time. Gratisfaction is similar to what could be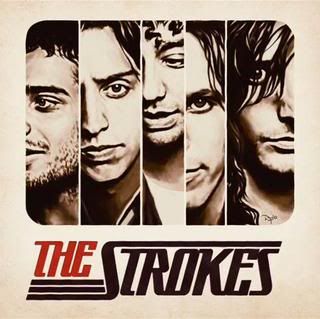 found produced by The Beach Boys in their prime time for music making. It is a song that gives off a very positive vibe that is commonly played during the summer, especially while lounging around at the beach. An electric guitar is brought into the mix with a constant build up and break down of different notes throughout the track. Vocals by Julian tend to be more of a talk-sing until the chorus drops, where fans can find themselves singing along even through the first listen. Metabolism leads straight out ofGratisfaction, with similar sounds when it comes to the instruments used in the song. Vocals take another turn where it sounds similar to the gothic voice that was heard in previous track You're So Right. Although the vocals are very similar, the music behind the voice are very uplifting and create yet another sound for The Strokes. They are at it again with a new sound, with only one track left on the album. Life Is Simple In The Moonlight is the final track on the album, being a song that absolutely wraps the record up as a whole. It combines the different styles that were heard throughout the album, along with adding in a different touch that was not so common. This is a track that has quieter verses but really hits hard when it comes to the chorus, being a track that fans will find themselves scream singing along to in no time. The Strokes released a mind blowing album just in time for warm weather to hit. Without a doubt, this will be an album that is very popular throughout all types of music listeners due to the fact that there is a track out there for everyone to relate to. This is an album that you will definitely want to pick up when it hits iTunes; I can see it being a very popular record worldwide.
Rating: 9.5/10
Best Tracks: Machu Picchu, Taken For A Fool, Call Me Back
The Strokes released a music video for their single Under Cover Of Darkness off this new album. Check the video out below!