Former members of VersaEmerge and Artist Vs. Poet are back in action with, Chrononaut
Chrononaut is a progressive/metal band based all over Central and South Florida. They were all brought together for the sole purpose of creating Methodic, Iconic Metal. Devin Ingelido, ex member of VersaEmerge and Tarcy Thomason, ex vocalist of Artist vs Poet decided to to join forces to create what in their minds, was "what the world needs to hear", with Rich Ducat and Tom Hallet in the mix, the group is ready to finally present their passion to the world.
The group has sat back long enough to observe what their genre has fused into and have decided upon this realization, to break the mold. With influences among, Periphery, Sky Eats Airplane, Underoath, Lower Definition and others. This band will not accept anything but the best conceptual, heavy riffs to introduce to the world.
Currently, they are working on their new EP with the working title "Governed Planet", which is planned to be released this summer. There has been much anticipation and speculation since Devin's vocal debut with Nacirema's title track beneath the sand and many vocal debuts on the AP tour with I See Stars. When asking the band on what to expect, the band answered with,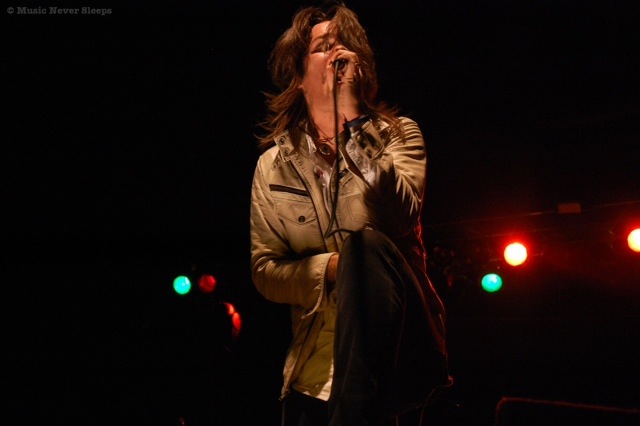 "We don't want you to expect anything. Because it will probably not be what you're wanting to hear. But exactly what you need to hear. Our message is clear and maybe too blunt for the general populous. But it needs to be heard, and followed closely."
What are their plans?
"We plan to release an EP on itunes in a few months and will be playing locally to give people a real taste of the music live. We will be primarily an internet based band but plan to continue making albums to sell. But in the near future we are releasing a sample of our song instrumental when we reach 200 likes. And plan to release the whole song instrumental next week, and with vocals shortly after. You can keep up with the progress at facebook.com/ChrononautFl."
"There is nothing I would love to do more than to express reality through our music. I'm not going to take offense if it's not for you, but instead I'll write about your prolonged disastrous fate. "

- Devin Ingelido

Make sure that you keep updated on the new band Chrononaut, by liking their Facebook page, facebook.com/ChrononautFl. We can't wait to see what this metal quad come out with!