AUSTRALIAN DESIGNER, CHELSEA EVE - INTERVIEW
Chelsea Eve Templeton a 19 year old Australian designer is making quite the name for herself in her hometown of Adelaide, Australia. Inspired by Australian label Sass & Bide, Chelsea's label "Chelsea Eve" represents a unique woman who appreciates the beauty of everything around her.
"She likes to stand out, be noticed and make an impact on those she passes"
Chelsea is a current sophomore studying fashion design in Adelaide TAFE. She has also completed and is currently taking a few business courses, photography and accounting courses to broaden her knowledge in running her own business.
"I didn't always know I wanted a career in the fashion industry- it was always an option but never a priority".
Although there isn't a Chelsea Eve store she is working on launching a website later this year. For the meantime, Chelsea Eve garments can be purchased through her Chelsea Eve facebook fanpage. You can also purchase Chelsea Eve wear at Artisan Boutique in South Australia, Rantika Boutique in Victoria Australia and Courtesy of Boutique online.
The new Chelsea Eve collection "to love & protect" is due to be released later this year. The collection will consist a variety of unique lace, floral, cutouts, maxi skirts, pretty dresses and playsuits. "To love & protect" will be the label's first manufactured collection, but Chelsea intends to continue producing her most popular handmade garments so she can offer her buyers another feature of her distinctive label. Every garment is handmade by Chelsea herself, for this reason she offers only a limited number of each style and often works on "one off" pieces and updates her designs weekly to ensure her customer's exclusiveness.This is one of the aspects that makes "to love & protect" even more remarkable.
Not only is Chelsea a fantastic designer but she also loves contributing to social causes that are close to her heart. Recently she has finished a small collection of ten beautiful "one off" pieces. Each dress will be sold for $100, she hopes to raise a total of $1000 in which all funds will go towards the New Zealand Christ Church Earthquake Appeal.
"I love that I have been able to use my designs to help in the misfortune of others".
What type of women would you say your clothing represents?
I think my clothing represents a woman who likes to be different and unique; likes to stand out from the crowd. A women that is happy and comfortable with herself, she appreciates the beauty of everything around her and has a passion for life. She likes to stand out, be noticed and make an impact on those she passes. she has big dreams, and will always chase them.
I like to include both elements of pretty, girly designs (floral, lace, frills, pearls) mixed with some edgier styles (black and lots of embellishments). This is a great contrast and i think it broadens my customer base- offering two different styles within one label.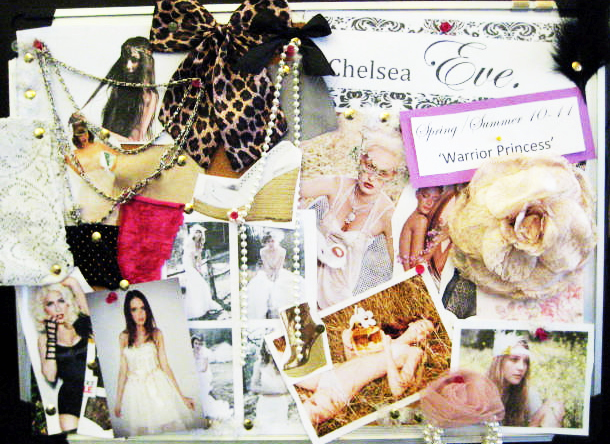 What inspires your designs?
I'm inspired by lots of different things, both small and large elements of my life. My beautiful friends and family, love and relationships, nature, travel, markets, fashion on the streets, magazines... Great ideas can come to you at any time- I always keep a sketch book by my bed because more often then not, I'll wake in the middle of the night with ideas running through my head!
Which designers do you look up to most?
My all time favorite designers are the Australia girls- Sarah-Jane Clarke and Heidi Middleton behind the label Sass & Bide. I love the creativity behind their designs and with each new collection they produce, they never fail to amaze me. I am also a big fan of Alex Perry and his gorgeous detailed gowns that often provide me with much inspiration when I am creating my 'formal' dresses
What environment do you do your best work?
I am constantly coming up with new ideas and designs but when it comes down to actually putting them together I work best at my office- on my own, with a clear head, the latest Vogue, a cappuccino and Jack Johnson playing softly in the background.
Chelsea has been now sewing and designing for a year. She's looking forward to achieving a lot more over the next few years and is excited to grow with both herself and her label. She hopes to eventually own her own store and continue manufacturing a wide range of inimitable garments that make girls look and feel beautiful.
Designer: Chelsea Eve Templeton
Label: Chelsea Eve