There For Tomorrow's 'The Verge' - ALBUM REVIEW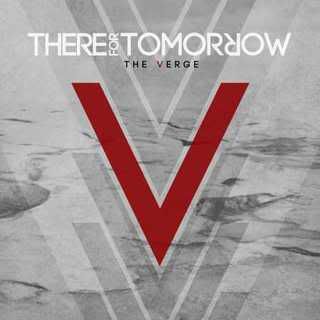 Since creating the band as mere teenagers, the boys of There For Tomorrow have worked hard to deliver great music in their alternative genre, and have done just that. Since signing on with Hopeless Records in 2008, two full-length albums have been written, recorded, and put out for fans all around the world to hear. Their highly anticipated sophomore album, titledThe Verge, drops tomorrow and trust me, this is an album you do not want to miss. The band is currently embarking on the highly recognized "punk rock summer camp", also known as Vans Warped Tour. Check here for dates and make sure to catch them when warped rolls through your town! With the anticipation in the release of this album coming to a close, There For Tomorrow is guaranteed to put on a set you will not want to miss.
The album begins with the title track in an introduction that is both thrilling and alluring. Guitar riffs from Christian Climer are featured, but soon followed by jaw dropping vocals by Maika Maile. Starting out with a slow tune seems to work out for the talented members in There For Tomorrow, and by the time rhythm kicks up they have listeners hooked merely one track into the album. The Verge features a great collection of what There For Tomorrow have made themselves out to be within the last two years, with talented being only one of these aspects. Nowhere BLVD. begins directly with more thrilling vocals by Maile as he uniquely sings lyrics that were so creatively written. With these vocals in combination with drum sequences by Chris Kamrada and bas by Jay Enriquez to really put a spin on the overall feel of the song, this is a track that truly captivates the talent that is clearly evident within this musical four piece. A guitar solo by Climer is featured midway through the song, further showing that they are a definite force to be reckoned with. Throw in the incredible lyrical aspect of the track in there too, and you've got a song that is without a doubt going to be a fan favorite in many eyes. SAAVE begins with hard hitting guitar riffs that combine perfectly with a steady drum beat that is sure to get you up off your feet. Maile's vocals in this track seem angelic as he shows of his unique vocal range from soft to hard when the chorus breaks out. This chorus is enough in itself to have all those who listen a chance to relate to the music that was so craftily produced by There For Tomorrow. In detail, the lyrics portray being sick of the same old routine with a thirst for change to occur shortly. This is an aspect that we all go through, further proving that There For Tomorrow is a definite force to be reckoned with, only three tracks into their sophomore album.
The Joyride kicks in immediately with hard-hitting vocals by Maile that flow right into the best guitar pieces on the album thus far. With a more energetic feel than previous tracks on the album, The Joyride is easily the most ear catching song on The Verge. Lyrics entail a similar message from previous tracks, about living in
the moment and enjoying everything life hands you. This is definitely one of the strongest tracks on the record due to the seemingly perfect combination of vocals, lyrics, and instruments. Breaking down between fast and slow paces, this song has definite potential to be a smash hit. The first released single off the record, called Hunt Hunt Hunt, is up next. It was released towards the end of February and has already become a fan favorite for people all around the world. The track kicks off with a unique bass sound that is shortly accompanied by the steady rhythm of cymbals and a kick drum. When Maile's vocals kick in, it is easy to see why this track has gone over so smoothly with fans. With an insanely catchy chorus with lyrics that are easy to sing along with from the get go, it is clear that There For Tomorrow know what they're doing when it comes to creating music. Circles of Life drops in next, beginning with unique sounds brought to you by electric guitars and drums. Vocals in this track are much mellower than that of previous tracks, and they feel very soothing to your ears the moment they begin. This seems to be a slower track at first, but quickly picks up pace when the chorus hits and Maile's vocals are at an all time high. Bridges fall right back into the soothing vocals that were heard in the beginning, which creates a very unique feeling that listeners of all ages will fall in love with. Halfway through their second released record, There For Tomorrow have definitely showed that they have exactly what it takes to make it big in the industry.
The second half of the album kicks off in the greatest of ways with track Get It which begins with smashing drum beats that are soon followed by an electric guitar sound that is simply unbeatable. Vocals by Maile are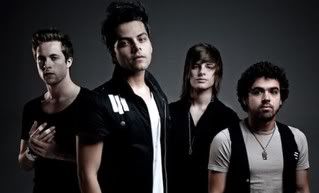 insane in this track as he thrills listeners with a sound that is more of talk singing than anything, but he conquers the task by adding in his own unique touches. Beats pick up in the chorus of this track as Maile yet again shows the variety that exists in his voice as he conquers the roughest vocals yet. This track is thrilling and eerie, but is sure to have you at a stand still as you let the unique sound soak into your ears. 18 is the next track and it begins with a much different vibe. As sounds that are commonly found in the techno genre of music, There For Tomorrow shows the variety that they possess as they take these unfamiliar sounds and make them their own. Once this sound cuts out, they are right back in the alternative sound that is so familiar to fans of their music. The lyrics contained in the chorus of this song are quite possibly the strongest on the entire album, and will definitely have fans at an all time high as they head bang along with the beat. 18 transitions into Slip Inside (The Barrell Of Your Gun) as chill sending instrumental segments carry you smoothly in. Harmonious vocals from Maile appear throughout the beginning until lyrics kick in with meanings that are more relatable than ever. This is what makes There For Tomorrow the sensational band that they are, because they have the unique ability to have those who listen to their music really find an escape as they relate to each word Maile sings. With a slower beat than that of previous tracks, Slip Inside is another very song track on the album that is sure to have fans at ease as they listen to the music that they had been anticipating for months now.
As the conclusion to the record comes to an end too soon, BLU begins with the sounds from a piano that are the perfect combination for Maile's voice. This is the slowest track on the album, but also arguably the strongest slow song There For Tomorrow has produced to date. Light guitar and drum sounds come into play as the track eases into its chorus, but are still mellow enough to have all those who listen feeling at ease as they escape from the real world and dive into everything that The Verge has to offer. The track concludes with a jaw dropping piano segment, leading into Stopwatch Affair. Hard-hitting instrumental pieces are heard as the track begins, and is shortly accompanied by Maile's vocals to create the sound that There For Tomorrow is known for. Proving one last time that these boys are very capable of writing insanely captivating and jaw dropping lyrics, Stopwatch Affair is the perfect track to conclude an already outstanding album. Drums seem to be more in focus during this track than they were previously, giving listeners a chance to hear the talent that Kamrada possesses. Further showing off the talent of each member, unbelievable guitar segments, including a great solo, are perfectly pieced together by Climer as he rocks off the faces of listeners. There For Tomorrow have undoubtedly proved to fans new and old alike that they have an extraordinary amount of talent in their music that they are ready to showcase for the world to hear.
Overall Rating: 8.5/10
Favorite Tracks: The Joyride, Circle of Lies, BLU