Yellowcard's When You're Through Thinking, Say Yes - ALBUM REVIEW
Throughout the last fourteen years, Yellowcard has become a widely recognized band in their punk rock/pop punk genre around the world. Their most popular hits throughout the years have been Ocean Avenue, the title track off their 2003 full-length album, and Way Away, the opening track to the same album Ocean Avenue. Since taking a four-year break from releasing new music, the much-anticipated new album titled When You're Through Thinking Say Yes is sure to have fans relieved after years of patience. The album sounds very similar to Ocean Avenue, making it an album that is sure to have fans all around the world grateful that Yellowcard is still around. The album drops on March 22nd and is expected to hit the top 10 albums on the iTunes charts. Yellowcard will head out on The Dirty Work Tour as a support for pop punk band All Time Low, with The Summer Set and Hey Monday also playing on this tour. The tour kicks off on the same date as the release of their new album, so be sure to pick up the album in time for your date! Ticket information can be found here.
The album drops in with The Sound Of Me And You, introduced by an electric guitar riff, which is soon followed by the ordinary instruments that Yellowcard fans are used to. With an extremely fast paced rhythm, vocals kick in to back it up with lyrics that are very relatable in the long run for many fans. They indicate wanting to move on in different aspects of life, which is something that everyone goes through. With the common instrumental and vocal sounds from Yellowcard, the album starts out with a track that will have old fans instantly gratified. For You, And Your Denial is the first single off the album, which was released prior to the release of the full album in order to give fans a sense of what exactly to expect with this new record. A violin is used to introduce this track, but is soon followed by smashing drums and electric guitar that are sure to have your toes tapping. Vocals kick in at the perfect time, adding on to the already intense beat that is flowing. This track is fast paced with strong lyrics, making it the perfect single to debut the album as a whole. With You Around continues the strong guitar sounds, however it is spiced up by a more broken up sound that truly works for this third track. Ryan Key puts his magical pipes to work in this track, creating a sound that is slightly different from what fans are used to. Being one of the strongest tracks on the album, Yellowcard so far is well on their way to creating a smashing hit with their comeback album.
Hang You Up is the fourth track on the album, beginning with a simple guitar melody backed up by a steady kick drum, providing the perfect rhythm to get fans intensely focused on the song that is playing. As soon as the vocals kick in, fans are reminded of how talented Yellowcard is as a whole. With the perfect combination of lyrics, vocals, and instruments used, it is easy to see exactly what type of band Yellowcard is. This is a slower track than the rest of the album, however it is also easily one of the best. When the chorus drops in it is easy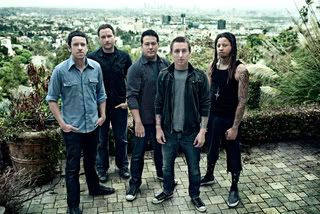 to see how relatable of a track it is as well, along with being one that after the first time hearing it you can already find yourself singing the words to. Life of Leaving Home is next, with a title that reveals a song that will reflect on the life of a touring rock star. With an incredible electric guitar sound soon followed by heavy drumming and bass guitar, Yellowcard mixes up their album from track to track. The vocals on this track are also much heavier, however this is a tactic that works incredible well for a heavy hitting track such as this one. Lyrically, Ryan sings about different ways that one can remember a loved one who is always out on tour. He states that while he is out following his dreams, loved ones are afraid for his safety however he is constantly reminding them of ways to keep a strong state of mind while he was away. This is one of the most powerful songs both mechanically and lyrically, making that back-to-back tracks that fans will fall head over heels for. After an abrupt ending after strong guitar solos, Hide is the following track on this already incredible album. Starting out with the same sound as the previous track, Hide continues on the powerful dance along emotions that were felt just moments before. However, this track has a more powerful chorus while the previous had much stronger verse lyrics. Hide is a track filled with unique sounding guitar riffs along with the mix up in vocal levels, hitting another grade A song for Yellowcard. Even six songs deep, Yellowcard has proven that they are incredibly talented and can still make music that is as hard hitting as it was nearly a decade ago.
With an intriguing title that has potential to be known as the soundtrack to many fans lives, Soundtrackstrikes next with an introduction that backs up these initial thoughts. Using a piano as the main instrument for this track, Yellowcard definitely has a lot going for them in this song even a mere twenty seconds in. In a track that is truly one that is unique to Yellowcard and the sound many are used to from this incredible band, they prove that they are versatile in the way that they portray even the most meaningful lyrics. Without a doubt, this will hold the title that most will think before they even hit the play button and piano, acoustic guitar, and synthesizer sounds come out of their speakers. After three minutes and fifty-four seconds, most fans will agree with me when I say that this is a track that you will wish goes on forever. Sing For Me, which happens to be lyrics in the previous chorus, begins with a slower guitar piece that is soon followed by the heavy hitting drum and guitar combination that Yellowcard is famous for. This tactic creates a great transition between these two tracks and gives fans a chance to recuperate after the incredibly empowering track that just concluded. Sing For Me sounds very similar to most of the other tracks on the album with heavy hitting instrumental pieces and the occasional violin sound that wraps the track up as a whole very well. See Me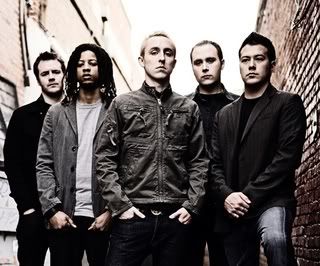 Smiling, using lyrics for the previous chorus yet again, begins with more of a pop/punk sounding beat. Rather than having the drums in their tracks stick out, the guitar is more in focus in this ninth track. Not only this, but the vocals stand out much more than usual as well. There is a very well rounded focus on each aspect of this track, especially when it comes to the lyrical meaning. Rather than focusing on hard hitting guitars and the chorus of the track, See Me Smilingtends to lean more towards a focus in what is clear to be most important for the band as a whole. It is clear that this is a meaningful track to all members and I assume that it will be a very meaningful track to fans as well; especially with the relation the lyrics will have on a majority of peoples own lives. Be The Young is not only the final track on the album, but is also the track that most relates back to their most popular previously released albums Ocean Avenue. In fact, every aspect of the song sounds very similar to the title track on that album. With a rhythm that is perfect to dance along to, along with sing at the top of your lungs to, Be The Young without a doubt will be the track that fans find a chance to escape in. I truly believe that this is the perfect track to end an incredible album by Yellowcard. This is an album that fans across the world will love in an instant, and those who are not too fond of Yellowcard will see themselves growing to love them as well.
Rating: 9/10
Best Tracks: Soundtrack, Hang You Up, Life Of Leaving Home
Yellowcard recently released a music video for the first single on When You're Through Thinking, Say Yestitled For You, and Your Denial. Check out the music video below and make sure to check them out on their tour with All Time Low when they hit your town!